The mission of the ECSD Family Engagement Center is to inspire, engage, and support the students, families, and community members to become authentic co-owners of our schools who share responsibility for every student becoming college, career, and life ready.
Through relationship building and by building staff and parent capacity, we create opportunities for family participation in learning, leadership, and advocacy that result in high levels of academic achievement and life opportunities for individual students and entire school communities. We support schools by obtaining, implementing, and managing state, federal, and private grants and donations that enable schools to fulfill their respective missions.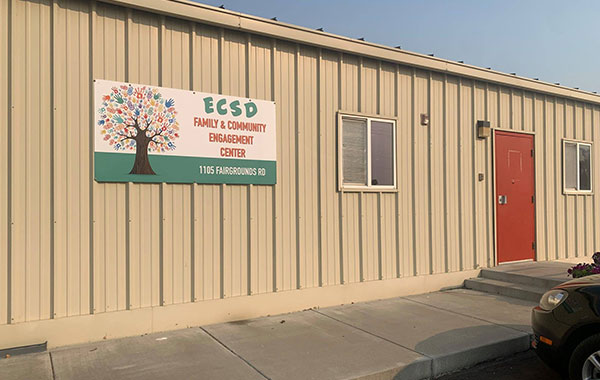 Back-to-school supplies

Clothing, shoes, and hygiene supplies

Homeless student support

Parenting classes

Referrals and resources
Family engagement is essential to student success. To encourage parent and family engagement, we promote the following six essential elements:
Take appropriate steps to allow clear communication between home and school.

Support and promote responsible parenting.

Recognize and acknowledge parents' and families' roles as the integral and primary facilitator of their children's education.

Actively seek parental and family support and assistance for school programs.

Recognize that parents and families are full partners in the decisions that affect children and families.

Make community resources available to strengthen school programs, family practices, and student learning.
For more information, please see the Family and Community Engagement Policy.
Family Engagement Center Staff
Cassandra Stahlke
Grant Manager
Send Email
Sherry Weston
Grants Fiscal Specialist & Family Engagement Coordinator
Send Email
Tammi Cavender
Family & School Supports Assistant
Send Email
Family & Community Engagement Resources
We're happy to provide the resources you need. Please contact our office for more information.
Monday–Friday
6:00 a.m.–4:30 p.m.
Phone: (775) 753-5367
1105 Fairgrounds Road
Elko, Nevada 89801